Trinity Meadows achieves Modeshift STARS Community award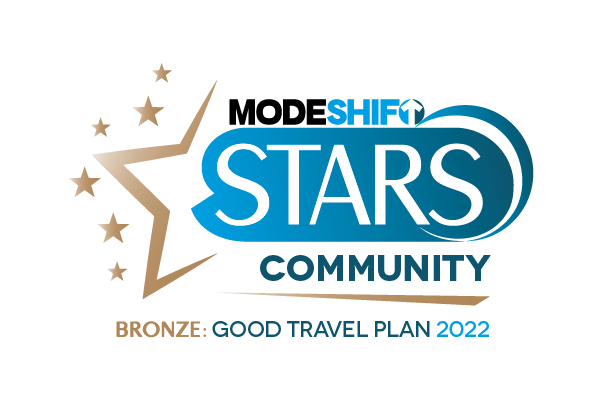 We are delighted to share with you that Trinity Meadows has achieved the Bronze community accreditation awarded by Modeshift STARS. As your Travel Plan Coordinator, we have delivered more than 10 sustainable travel initiatives at Trinity Meadows through our Travel Choices package of measures, encouraging you to leave your car at home in favour of walking, cycling and using public transport to undertake local journeys!
Modeshift STARS is a national scheme recognising organisations that have shown excellence in promoting forms of active and sustainable travel.
If you'd like to know more about your sustainable travel choices at Trinity Meadows, please get in touch with us using the email address below – we are always more than happy to help.